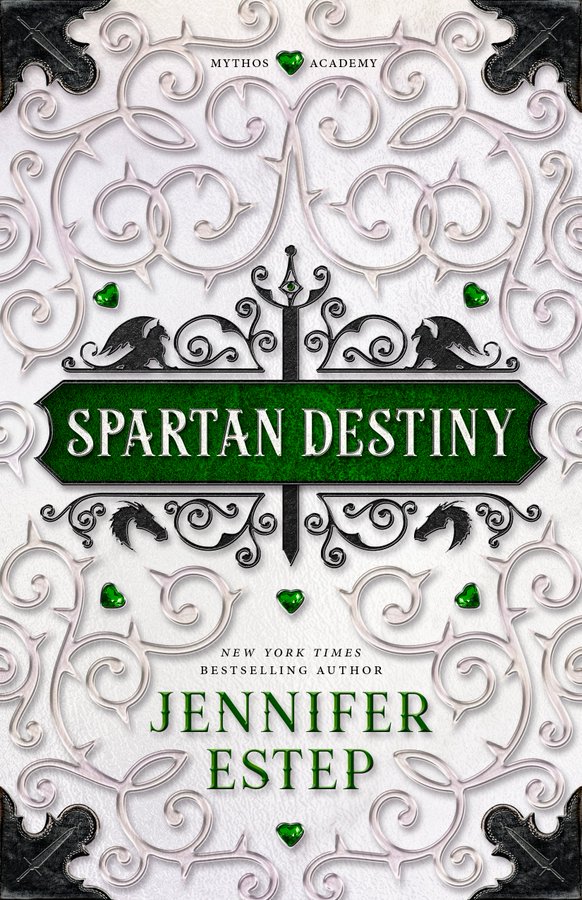 This Spartan makes her own destiny . . .
Most kids at the Colorado branch of Mythos Academy know me as Rory Forseti, the daughter of Reaper assassins. Secretly, I'm a member of Team Midgard, a group of students and adults tasked with stopping Covington, the evil leader of the Reapers of Chaos. For me, the mission is a deeply personal one, since Covington is also the man who murdered my parents.
When my friends and I get a lead on a powerful artifact that Covington wants to steal, we think we finally have a chance to thwart the Reapers and stop them for good. Team Midgard comes up with a plan, but everything goes sideways, and I'm suddenly in the fight of my life.
My worst fears might have come true, but I know what my Spartan destiny is—to save my friends, or die trying . . .
Warning! Mild spoilers below.
Finally had a chance to review, Spartan Destiny, the third and final book in the Mythos Academy: Colorado series. I remember when I first heard the Mythos Academy series was getting a spinoff series. I was worried whether the spin off would be good as the original. Now it's been three books and I do not want the series to end.
Spartan Destiny begins with Rory and Team Midgard (a secret group of students and teachers) are trying to track down Covington, the evil leader of the Reapers of Chaos. Their goal is to stop him from collecting powerful magical artifacts that will help him with his plans. Everyone one knows the stakes are high and they cannot fail but things turn bad when a turn of events leaves Rory all alone. Thanks to Covington's scheme, Rory now not only has to fight Covington and his followers but she also has to fight her friends to save them.
Overall, as I said before, Spartan Destiny was a great final installment to a series I do not  want to see end. I have grown to love many of the new characters we have met for the Mythos Academy: Colorado series especially Rory. You really do see the growth Rory has gone through since we met her in Midnight Frost and Spartan Heart. She is a lot more confident about herself and even when things turn to the worse, Rory does not let that stop her from completing her mission and saving her loved ones. That being said I hope fans will enjoy Rory and Team Midgard's final adventure and I hope one day Jennifer Estep will return to the world of the Mythos Academy series.