Fans have probably gotten their hands on Blade Bound, the final installment of the Chicagoland Vampires series, by now and have either started or finished it.
So this is a perfect time to share the news!
Not just any news but news on the Chicagoland Vampires spinoff series!
So are you ready for the news?
Well, here goes:
The upcoming spinoff series will be called the Heirs of Chicagoland series!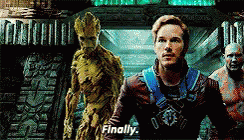 The first novel of the series will be called Wild Hunger and its set to be released in 2018.
Now to get a glimpse of Wild Hunger, click below where you'll be able to read the blurb.
However, be careful if you haven't finished Blade Bound because it contains major spoilers.