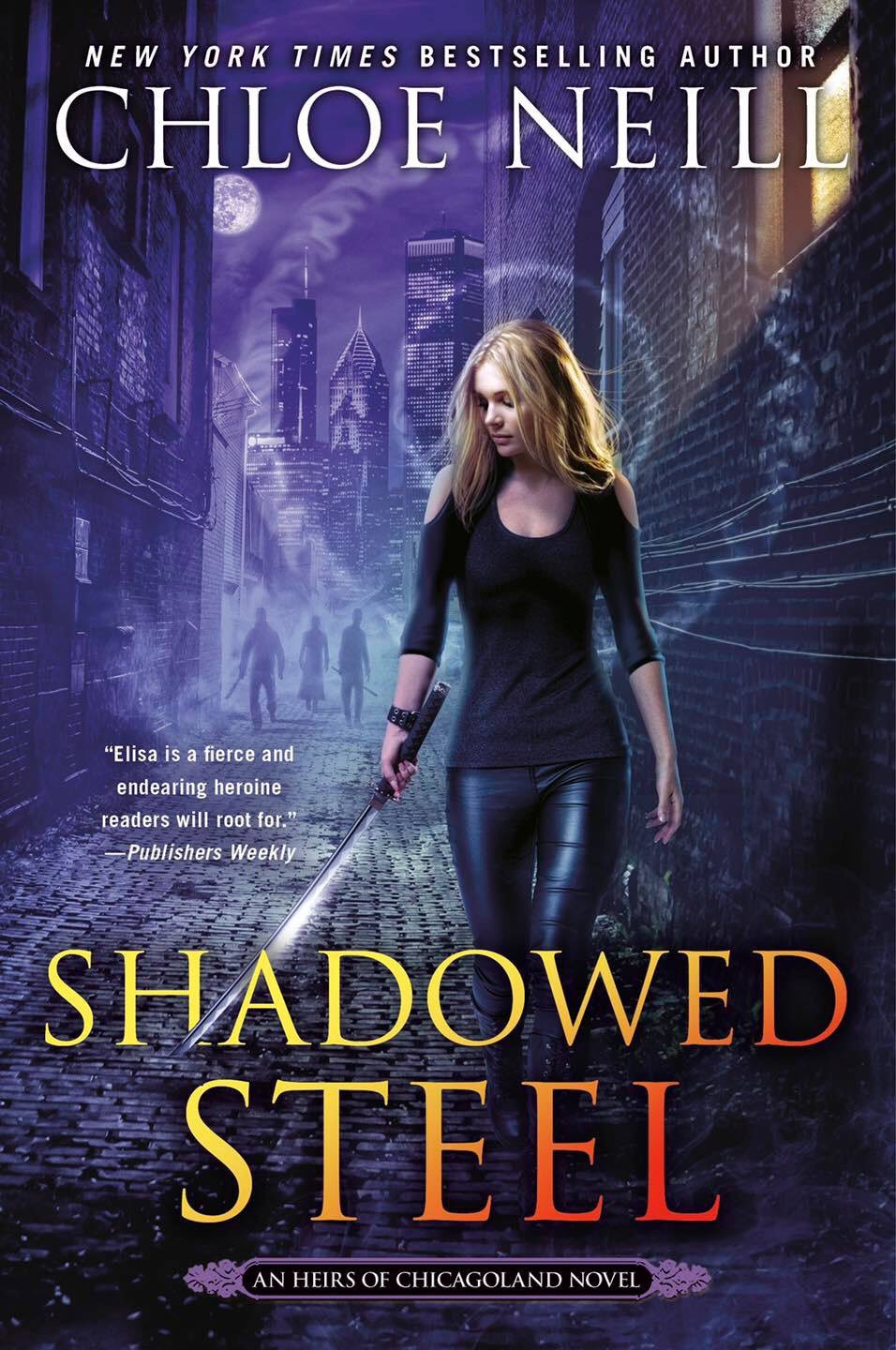 In the third installment in the USA Today bestselling Heirs of Chicagoland series, the vampires in Elisa Sullivan's world are out for blood.
Elisa Sullivan is the only vampire ever born, and she bears a heavy legacy. After a sojourn with the North American Central Pack of shifters in the wilderness—where she turned a young woman into a vampire to save her life—Elisa returns to Chicago.
But no good deed goes unpunished. The ruling body of vampires, the Assembly of American Masters, is furious that Elisa turned someone without their permission, and they're out for her blood. When an AAM vampire is found dead, Elisa is the prime suspect.  Someone else is stalking Chicago—and Elisa. She'll need to keep a clear head, and a sharp blade, to survive all the supernatural strife.
Warning! Mild spoilers below.
The third installment of the Heirs of Shadowland series, Shadowed Steel, is here! Due to events in Wicked Hour, Elisa Sullivan turned a human into a vampire in order to save her life. However, no good deed goes unpunished. The Assembly of American Masters sends vampires from the Compliance Bureau for breaking their laws about turning humans. Now they want Elisa to join a House to be under the control of a Master or be imprisoned where she can be forced to undergo testing until she complies. The thing is Elisa has no interest in being in a house. She enjoys her current status and job at the Ombudsman office. Things get complicated when one of the vampires from the Compliance Bureau, is found murder. Of course, the number one suspect is Elisa. 
Overall, Shadowed Steel was another well written installment! I love Elisa and Connor, Lulu and Alexei who are the new generation. We got to see Connor and Elisa's relationship continue to develop. I also enjoyed watching Elisa's determination of staying independent and not want to be bound to the vampires laws and be forced to join a House. Leave it to Chloe Neill to have been able to create this entertaining installment that had plenty of action scenes along with the good old vampire politics.
*I received Shadowed Steel from Berkley Publishing Group via NetGalley in return for an honest review.*