Attention!
Jeaniene Frost has shared the cover of 
Wicked All Night
, book 3 of the
Night Rebel series
.
That's not all, we also have a blurb as well!
You can see them both by clicking below.
Don't forget, Wicked All Night will be released February 23, 2021.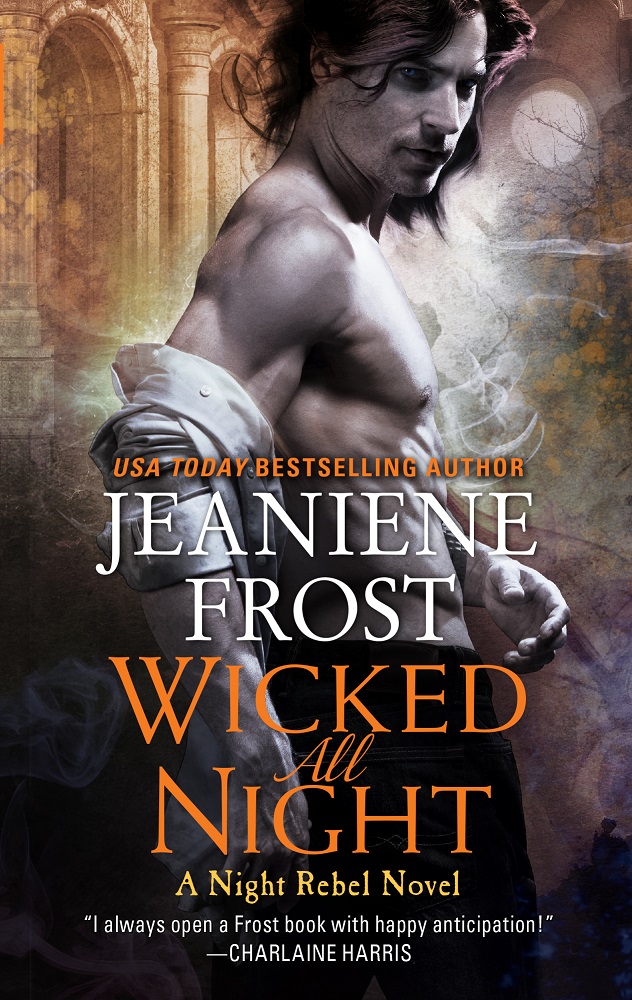 Set in New York Times bestselling author Jeaniene Frost's Night Huntress World, ancient deities are poised to wreck havoc, unless vampires Veritas and Ian can stop them … in this thrilling Night Rebel novel!
A gift from the gods…
Veritas and Ian have finally defeated their worst enemy, but the power it took to pierce through to the netherworld has unexpected consequences. Soon, Veritas is forced to rely on the last person she trusts—a golden deity named Phanes, who seeks far more than a temporary alliance with the beautiful vampire.
Can unleash hell…
But an escape from the netherworld soon pits Veritas and Ian against supernatural beings seeking to rule over mortals once again.  Now, they must rally friends and foes alike—if the vampire council doesn't execute Veritas first. Plus, a wedge between Veritas and Ian threatens to destroy their love. Can they stand together against the unearthly powers about to be unleashed? Or does their love—and humanity—not stand a chance?