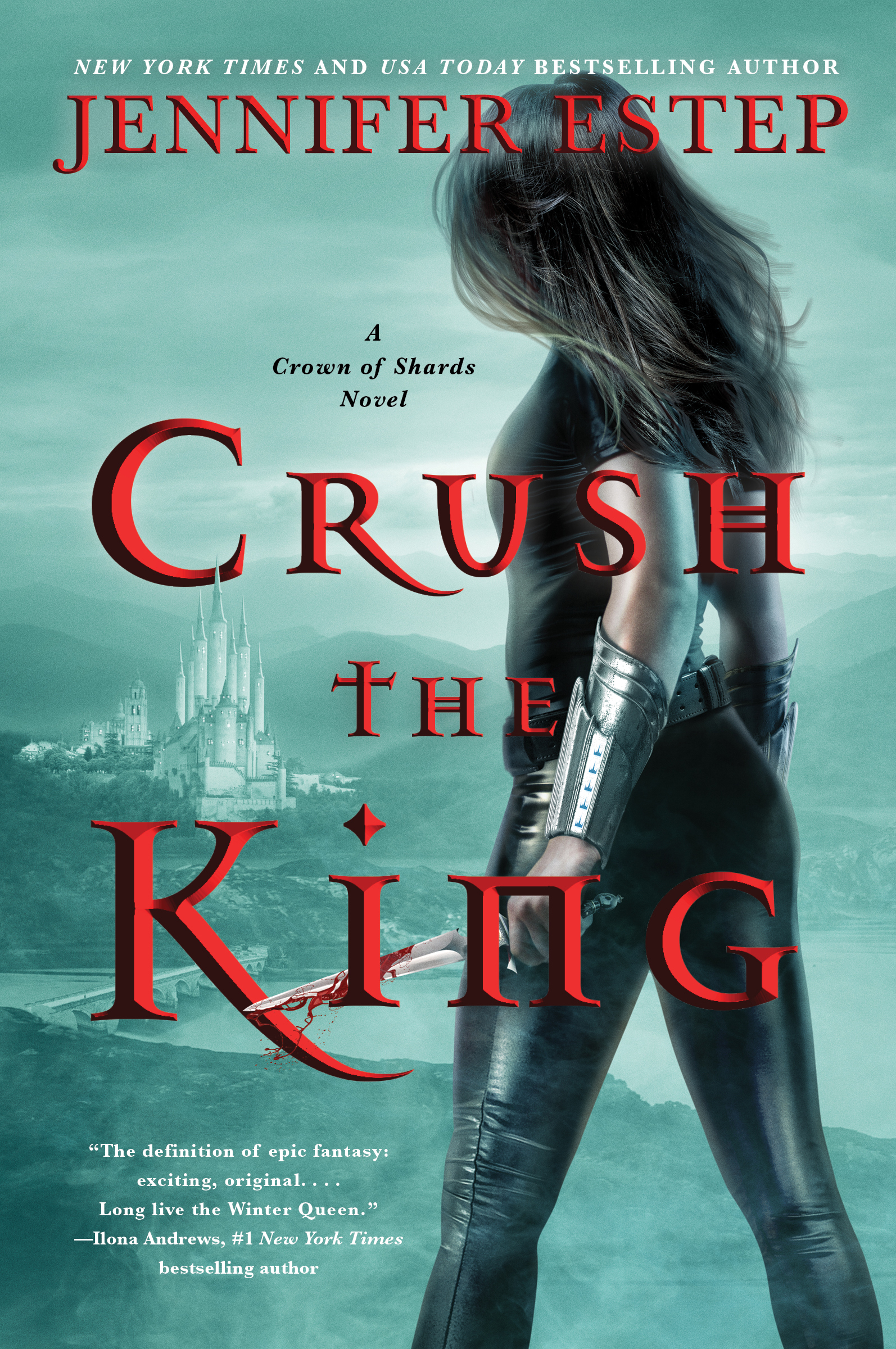 A fierce gladiator queen must face off against her enemies in an epic battle in this next thrilling installment of New York Times and USA Today bestselling author Jennifer Estep's Crown of Shards series—an action-packed adventure full of magic, murderous machinations, courtly intrigue, and pulse-pounding romance.
Queen Everleigh Blair of Bellona has survived the mass murder of the royal family, become a fearsome warrior trained by an elite gladiator troupe, and unleashed her ability to destroy magic. After surviving yet another assassination attempt orchestrated by the conniving king of Morta, Evie has had enough. It's time to turn the tables and take the fight to her enemies. 
There is no better opportunity to strike than during the Regalia Games, a time when warriors, nobles, and royals from all the kingdoms come together to compete in various sporting events. With the help of her loyal friends, Evie goes on the attack at the Regalia, but things don't turn out the way she hopes. Soon, she is facing a terrifying new threat, and she will have to dig deep and learn even more about her growing magic if she has any chance of defeating her foes.
Because to secure her throne and ensure her kingdom's survival, Evie must think like a true Bellonan: she must outsmart and outwit her enemies . . . and crush the king.
Warning! Mild spoilers below.
This is the final installment of the Crown of Shards series and the wait was long but worth it!
In Crush the King,  Queen Everleigh better known as Evie is still targeted by assassins and finally has enough after the latest attempt. As luck would have it, the Regalia Games, where all the kingdoms come together to compete in sporting events on Fortuna Island, are coming up and its a perfect place to take down Maximus, king of Morta.  After all, Evie knows that  sooner or later the Mortans will move against her and against her kingdom. However, Evie quickly finds out that Maximus is not an easy opponent especially when he has a sinister plot in the works.
Overall, Crush the King brought an end to another wonderful series by Jennifer Estep. Although, Jennifer Estep did leave a door open for more books or at least a spinoff series with certain supporting characters which I'll definitely keep an eye out for. To be honest, I hope its a spinoff because Crush the King was a great ending to Evie's story. After seeing her grow into a true Winter Queen, Evie deserves her happily ever after.
*I received Crush the King from the publisher via Edelweiss in return for an honest review.*