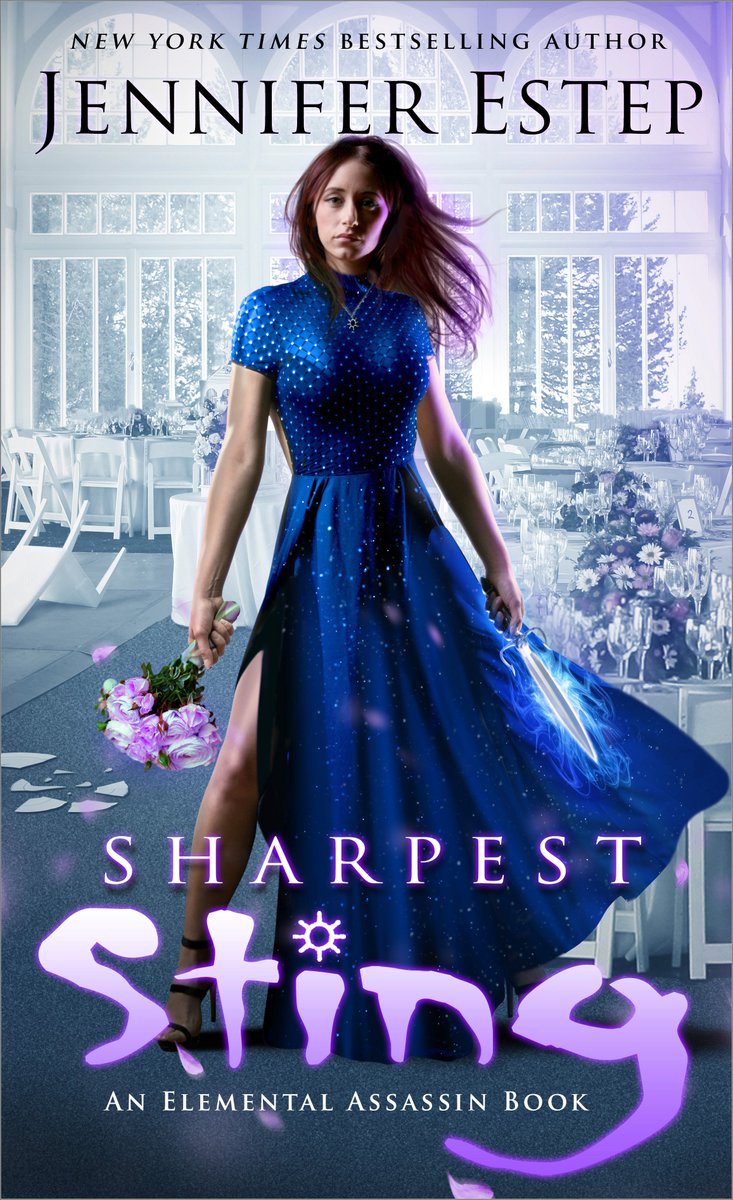 The truth won't set me free—but it will probably get me killed …
As Gin Blanco, aka the assassin the Spider, I'm used to having a target on my back. But ever since I started investigating the secret society known as the Circle, that target seems bigger than ever.
Still, I'm trying to relax and enjoy the events leading up to my friends' wedding when I learn that an old enemy has returned to Ashland. And that's the just beginning of my latest nightmare. Soon, I have Circle goons watching my every move, but I have no choice but to continue searching for a key piece of evidence against the evil group.
The deeper I dig, the more horrifying secrets I uncover, and the more dangerous things become for me and my friends. Just when I think I finally have a handle on things, a shocking revelation shatters my heart and leaves me with an ugly realization—that betrayal is the sharpest sting of all …
Warning! Mild spoilers below.
At long last, I finally got my hands on Sharpest Sting!
This definitely an installment I have been waiting for especially after the discoveries Gin made in Venom In The Veins. Actually Sharpest Sting, starts off with Gin at a cementary looking for more proof of what she discovered. Unfortunately, Gin runs into a couple of Giants who were sent there because of a similar assignment. The good news is Gin easily gets rid of them but the bad news whoever sent the giants will find out Gin was the one who killed them. Her worst fears come true when she and her companions are kidnapped while trying on dresses for an upcoming wedding. This leads Gin to come face to face for the first time with the leader of the Circle, Mason Mitchell, who is also Gin's uncle. Mason wants Gin to find and bring him an item that was stolen by Fletcher Lane, Gin's former mentor. It has been missing for years since he stole it and if Gin does not then the ones to pay will be her friends and family. No Gin is on race to find the item, not only to use it to save her loved ones but to find how she can use it against Mason.
Overall, Sharpest Sting was great! It has been awhile since I have read an installment that had such an interesting plot that had everything like family, friendships, betrayal, love, hatred, vengeance, power, and control. Jennifer Estep sure did not forget anything when she was working and writing this installment. I was excited that we finally got some answers about the other side of Gin's family though they were not what I expected. The same goes with learning more about the past of Fletcher Lane who always seems to present in the series even though he is gone. Definitely a novel filled with family secrets any reader should read if they follow the series!