Long time no see Elemental Assassin fans!
Looks like the wait is over.
 Jennifer Estep has released the cover and has a release date for Sharpest Sting!
Sharpest Sting is set be released October 8, 2019.
That's just two months away!
As for the cover, you can find it below along with the blurb.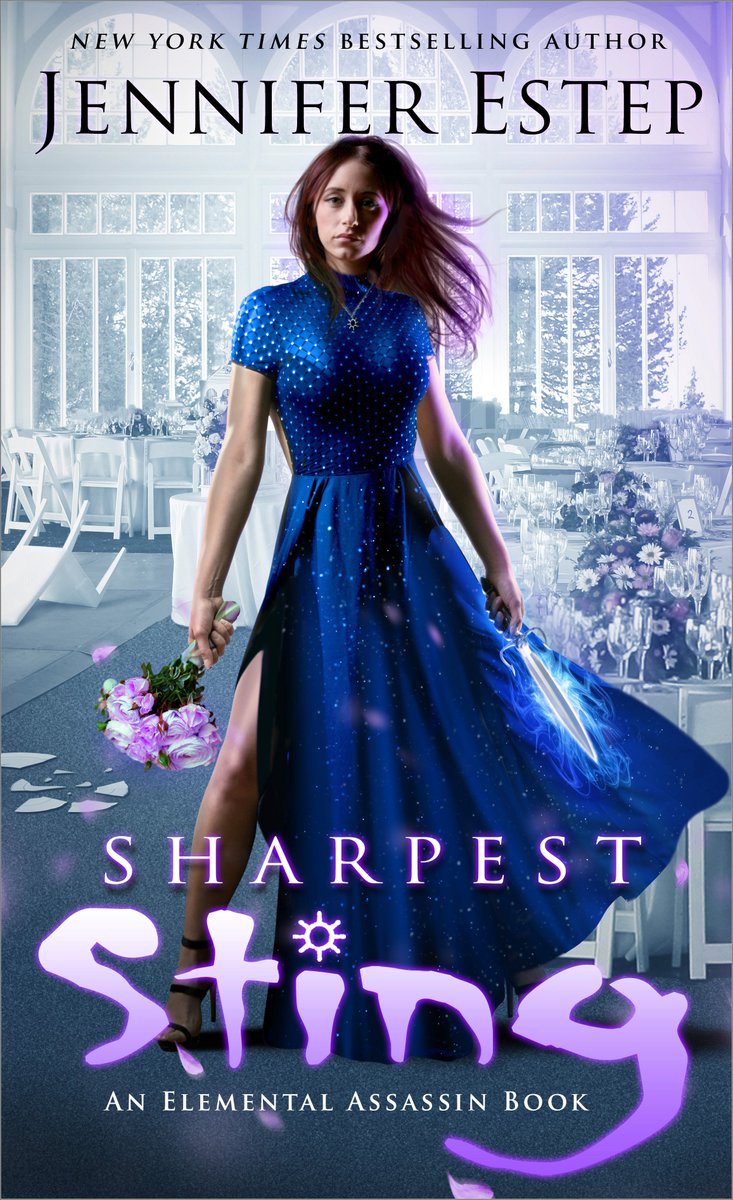 The truth won't set me free—but it will probably get me killed …
As Gin Blanco, aka the assassin the Spider, I'm used to having a target on my back. But ever since I started investigating the secret society known as the Circle, that target seems bigger than ever.
Still, I'm trying to relax and enjoy the events leading up to my friends' wedding when I learn that an old enemy has returned to Ashland. And that's the just beginning of my latest nightmare. Soon, I have Circle goons watching my every move, but I have no choice but to continue searching for a key piece of evidence against the evil group.
The deeper I dig, the more horrifying secrets I uncover, and the more dangerous things become for me and my friends. Just when I think I finally have a handle on things, a shocking revelation shatters my heart and leaves me with an ugly realization—that betrayal is the sharpest sting of all …