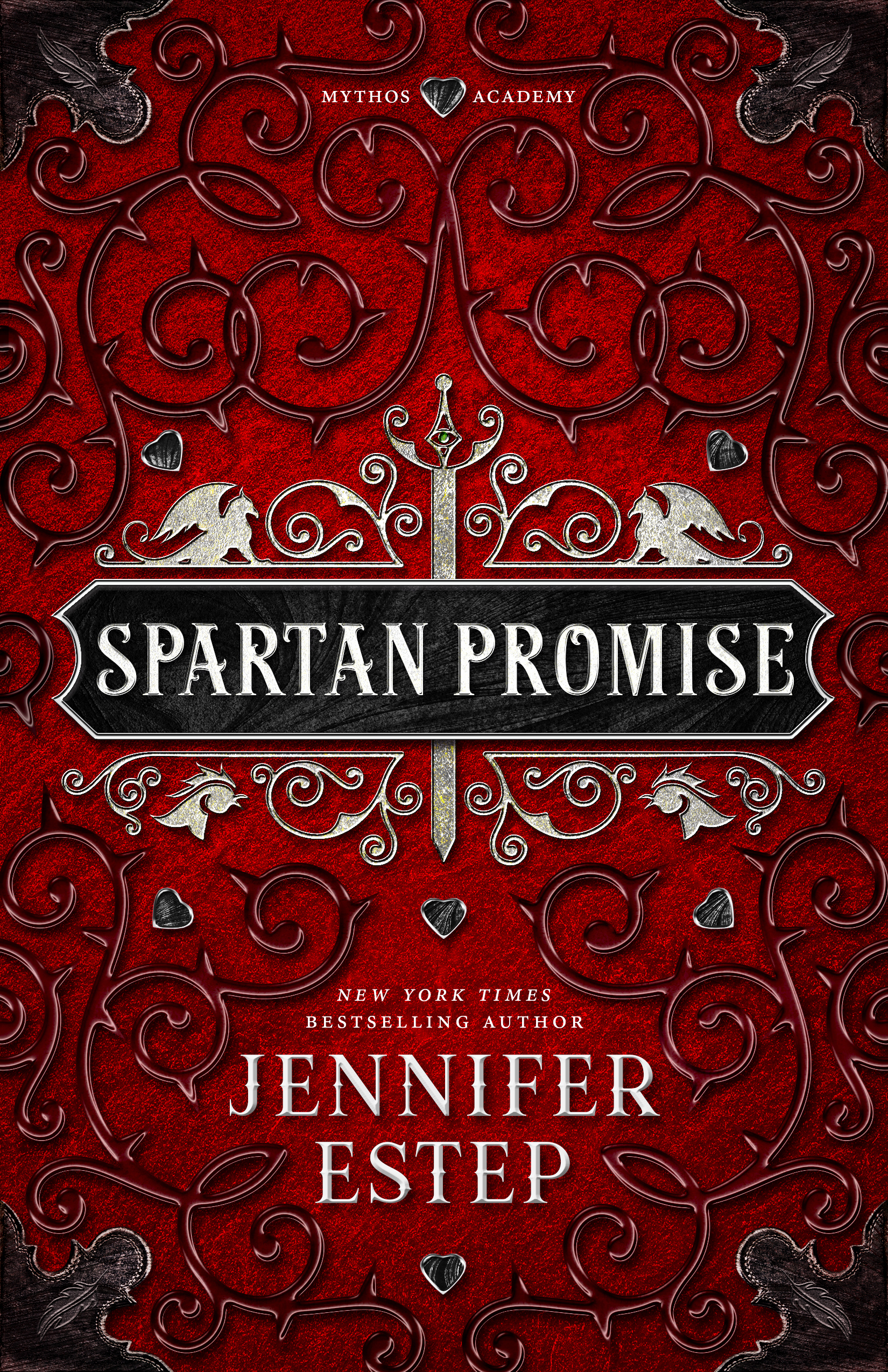 Hunting for the bad guys has never been so dangerous . . .
My name is Rory Forseti, and I attend the Colorado branch of Mythos Academy, a school of warrior kids, powerful artifacts, and mythological monsters.
I'm a student, a fierce Spartan warrior, and a member of Team Midgard, a group of kids and adults tasked with stopping the evil Reapers of Chaos. There is one Reaper I'm determined to hunt down above all others: Covington, the man who murdered my parents.
So when the Midgard gets a tip that Covington is going to try to steal a dangerous artifact, I'm ready to fight. But the situation is far more complicated than it seems, and the Reapers aren't my only enemies.
I'll have to use all my Spartan strength and skills to survive this. And even then, it might be my blood that gets spilled . . .
Warning! Mild spoilers below.
Spartan Promise, book 2 of the Mythos Academy: Colorado series, was another well written book! As always, Jennifer Estep sure knows how to entrance her fans with her writing.
Our heroine is Rory Forseti, cousin of Gwen Frost who was the heroine of the Mythos Academy series. Due to Rory's parents being members of the Reapers, Rory was looked down by her fellow students. Even after helping Gwen to defeat Loki, Rory is still seen by people as a future Reaper because of her parents. However, as we saw by the end of Spartan Promise, Rory's no longer alone. Now she's part of the Midgard which is an exclusive group part of the Protectorate who fight the Reapers of Chaos. Their mission is to prevent the Reapers from getting their hands on certain powerful and destructive artifacts. Luckily, Rory and her new group of friends were able to defeat the Reapers and get back some artifacts that were stolen. In Spartan Promise, Rory and her team learn that Covington, leader of the Reapers, is after a powerful artifact. Rory is more to ready to face up against Covington who killed her parents when they wanted to leave the Reapers but Rory soon learns that some enemies are closer than she thought. Nonetheless, Rory is not going to let anyone or anything hurt her friends or school.
Overall, Spartan Promise was another installment that was filled non-stop action and excitement. We also have the slow built romance between Rory and Ian who keep growing closer throughout the book. While we also have amazing secondary characters, one group I always enjoy seeing are the Gryphons who were Rory's only friends at the start of the series. They always come to her aid whenever she needs help. That being said I look forward to and am excited for Spartan Destiny!