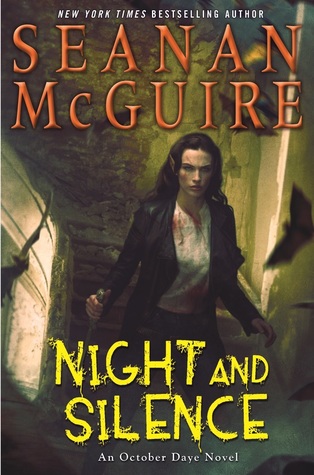 Now in hardcover, the twelfth installment of the Hugo-nominated, New York Times-bestselling Toby Daye urban fantasy series!
Things are not okay.
In the aftermath of Amandine's latest betrayal, October "Toby" Daye's fragile self-made family is on the verge of coming apart at the seams. Jazz can't sleep, Sylvester doesn't want to see her, and worst of all, Tybalt has withdrawn from her entirely, retreating into the Court of Cats as he tries to recover from his abduction. Toby is floundering, unable to help the people she loves most heal. She needs a distraction. She needs a quest.
What she doesn't need is the abduction of her estranged human daughter, Gillian. What she doesn't need is to be accused of kidnapping her own child by her ex-boyfriend and his new wife, who seems to be harboring secrets of her own. There's no question of whether she'll take the case. The only question is whether she's emotionally prepared to survive it.
Signs of Faerie's involvement are everywhere, and it's going to take all Toby's nerve and all her allies to get her through this web of old secrets, older hatreds, and new deceits. If she can't find Gillian before time runs out, her own child will pay the price. One question remains:
Who in Faerie remembered Gillian existed? And what do they stand to gain? No matter how this ends, Toby's life will never be the same.
Warning! Mild spoilers below.
After the events that occurred in The Brightest Fell, Toby is trying her best to pull her family back together. However, Amandine the Liar's actions left everybody with some form of suffering or trauma. Jazz doesn't sleep and May is going everything she can to keep Jazz sane. Tybalt on the other hand, has withdrawn from Toby completely to the point that it has been weeks since he last visited since he refuses to let Toby help him deal with his trauma. Sadly, Toby needs to set aside the pain of his absence when her ex-boyfriend Cliff and his wife Miranda show up at her house. The reason for this visit? Both are accusing Toby of kidnapping her own daughter, Gillian, who appears to have been kidnapped again. After making it clear to them that she would never do something to her own daughter, Toby begins her search for Gillian and everything points to Faerie's involvement. Now who would want Gillian now that she's no longer part of the Fae and there's also not many who know that Toby has a human daughter. Then again, Toby has made quite a number of enemies which includes some we may have forgotten about. Nonetheless, Toby is not going to let anything stop her from rescuing Gillian even if it costs her life which what the enemy is hoping for.
Overall, Night and Silence was a strong addition to the October Daye series! Seriously, this has got to be one of the most informative novels of the series. Not only were their plenty of twists but there were startling revelations about Toby's family. This may be the 12th installment but Seanan McGuire show no signs loosing her touch. In fact, its the opposite and each installment is getting stronger! It really makes me look forward to the next novel. We also get another a short story, Suffer A Sea-Change, like in the last two books which retells a part of Night and Silence but from Gillian's perspective. Thought that was a nice touch from Seanan McGuire since Gillian's appearance in the novel was short but the short story makes up for it. I always wanted to know what goes through Gillian's head since I thought it was unfair that she grew up believing Toby abandoned her and her father. Thankfully, it looks like that estranged relationship between Toby and Gillian will begin to thaw out due to the events in Night and Silence. So that's another thing I look forward to in the next novel. Now I wish September 2019 was here already so I can my hands on The Unkindest Tide. However, until then, fans will definitely enjoy Night and Silence which I promise will be an enjoyable adventure to read!
*I received Night and Silence from Berkley Publishing Group via Netgalley in return for an honest review.*