Good news!
Nalini Singh has revealed the title of the next installment of new series, the Hard Play series, which also happens to be a spin-off of her Rock Kiss series.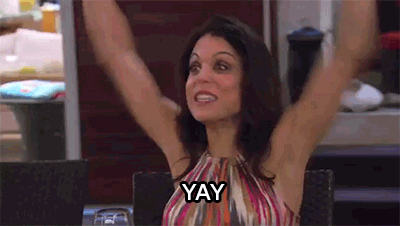 Ready?
Book 2 will be called Rebel Hard and it'll be out September 18, 2018!
You guys weren't expecting a release date so soon right?
Well, here's another surprise!
We also have the blurb of Nayna and Raj's story!
All you have to do is click below to get a sneak peek of what Rebel Hard will be about.
Enjoy!
New York Times bestselling author Nalini Singh continues her Hard Play series with a sweet, sexy romance featuring big, fat, OTT weddings, a meddling grandma, and a too-serious hero who needs to be unbuttoned…
Nayna Sharma agreed to an arranged marriage in the hope it would heal the fractures in her beloved family… only to realize too late that a traditional marriage is her personal nightmare. Panicked, she throws caution to the winds, puts on the tiniest dress she can find, and ends up in the arms of a tall, rough-edged hunk of a man who has abs of steel—and who she manages to mortally insult between one kiss and the next.
Abandoned as a child, then adopted into a loving family, Raj Sen believes in tradition, in continuity. Some might call him stiff and old-fashioned, but he knows what he wants—and it's a life defined by rules… yet he can't stop thinking about the infuriating and sexy woman who kissed him in the moonlight then disappeared. When his parents spring an introduction on him, the last woman he expects is her. Beautiful. Maddening. A rulebreaker in the making.
He's all wrong for her. She's all wrong for him. And love is about to make rebels of them both.