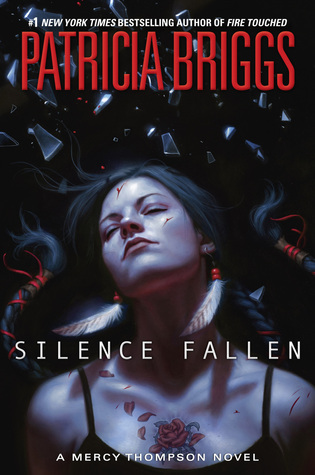 In the #1 New York Times bestselling Mercy Thompson novels, the coyote shapeshifter has found her voice in the werewolf pack. But when Mercy's bond with the pack and her mate is broken, she'll learn what it truly means to be alone…
Attacked and abducted in her home territory, Mercy finds herself in the clutches of the most powerful vampire in the world, taken as a weapon to use against alpha werewolf Adam and the ruler of the Tri-Cities vampires. In coyote form, Mercy escapes only to find herself without money, without clothing, and alone in the heart of Europe…
Unable to contact Adam and the rest of the pack, Mercy has allies to find and enemies to fight, and she needs to figure out which is which. Ancient powers stir, and Mercy must be her agile best to avoid causing a war between vampires and werewolves, and between werewolves and werewolves. And in the heart of the ancient city of Prague, old ghosts rise…
Warning! Mild spoilers below.
Silence Fallen starts out with Mercy making a run to the nearby convenience store to buy eggs for her chocolate chip cookies. On her way home,  Mercy's truck gets rammed by a car and she passes out. When she wakes up, Mercy finds herself kidnapped and imprisoned by the most feared vampire in the world. Luckily, Mercy manages to escape from her prison but discovers she can't feel her bonds to Adam and the Pack. Now Mercy is on the run from her kidnapper in Europe with no money, no transportation, and no connections. Meanwhile, her werewolf husband Adam has to work with the local vampires and a few other friends in figuring out where Mercy is and how they can get her back without causing a war between vampires and werewolves.
Have to say, I really enjoyed reading the POVs of Mercy and Adam. Not only did we get to see how worried Adam was for Mercy but we also got to see two different stories due to the different POVs. On Mercy's side, we see her trying to outwit her kidnappers and on Adam's side, we see him play politics with vampires in order to save Mercy and not cause a war between the two species. Hope its not the last time Patricia Briggs writes a novel with both Mercy and Adam's perspective.

Overall, Silence Fallen was another great installment of the Mercy Thompson series. Sure, Mercy and Adam were apart for most of the book but their POVs made it worthwhile. Despite that, I'm sure fans will be very pleased with this newest addition. I highly recommend fans to go buy it once its released.
*I received Silence Fallen from Berkley Publishing Group via Netgalley in return for an honest review.*