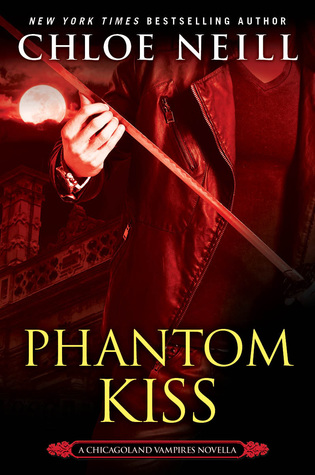 In this all-new novella from the New York Times bestselling author of Midnight Marked, Merit, Ethan, and the rest of Cadogan House crew discover that not all undead creatures are kindred spirits…
Vampires generally aren't afraid of things that go bump in the night, but Merit and Ethan are extra jumpy after a recent attack by a dark sorcerer. So when they learn that someone is messing with graves in Chicago's cemeteries, stealing skulls and snatching souls, they fear that their powerful foe might be back for even more magical vengeance.
But after a specter begins haunting Cadogan House—and targeting vampires—they realize that their being taunted by an altogether different sort of monster. A ghoulish villain straight out of the Windy City's urban legends is on the prowl—and he won't stop until he's killed again…
Includes a sneak peek of Blade Bound, the epic final novel in the New York Times bestselling Chicagoland Vampires series
Warning! Mild spoilers below.
Fans will be pleased to know that Phantom Kiss has all the things we love about the Chicagoland Vampires series. Yes, it may just be a novella but it has a well written plot with plenty of action!
Phantom Kiss starts off with Merit and Ethan attending their wedding shower at the  home of Merit's parents. After the shower ends, Merit and Ethan get a call from Annabelle, a necromancer, about a desiccated grave belonging to a thug that worker for Al Capone. Upon arriving back to Cadogan House, strange things to begin to occur and it isn't until someone is attacked that Merit and Ethan realize that one responsible is a ghost they accidentally picked up at the cemetery. Now they have to find a way to get rid of this ghost otherwise they will find themselves living in a haunted house where the ghost enjoys doing harm.
Overall, I thought  Phantom Kiss was an enjoyable read for a novella.Yes, this sets the stage for Blade Bound, set to be released on April 25 2017, but at least it was another great installment to the Chicagoland Vampires series. I'm sure fans will enjoy this novella once it is released.
*I received Phantom Kiss from Berkley Publishing Group via Netgalley in return for an honest review.*