We're all excited for Eleventh Grave in Moonlight, the next installment of the Charley Davidson series that's set to be released on January 24, 2017.
I'm sure most fans are wondering if it will be the last Charley Davidson novel.
Well, today I discovered that Darynda Jones will be writing two more books!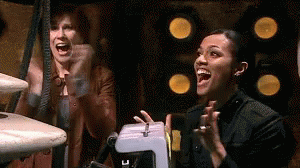 Best part is, Darynda Jones has already chosen a title for book 12 and it'll be called The Trouble With Twelfth Grave!
Want more details on what's coming up for Charley and the series.?
All you have to do is click here and you'll be taken to a short Skype interview with Darynda Jones.