Hey there fellow Shadowhunters!
Got great news for you guys!
The teaser cover and blurb of Lord of Shadows, book 2 of The Dark Artifices series, are out!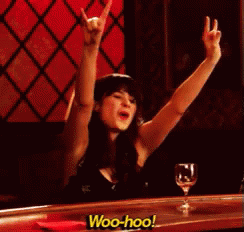 May 23, 2017 may seem far away but at least we have the cover and blurb to keep us company.
Besides, lets not forget that Cassandra Clare is well known for giving out teasers of her books.
Remember City of Heavenly Fire of The Mortal Instruments series?
In fact, if you click here you'll find quite a number of snippets of Lord of Shadows.
Now to get a glimpse of the teaser cover and the blurb just click below and enjoy!
Be sure to keep an eye out for the official cover!
The streets of Los Angeles are dangerous even for Shadowhunters as skilled as Emma Carstairs and her battle partner, Julian Blackthorn. Emma and Julian have slain hundreds of demons together, but their personal battles and desperate attraction to each other threaten their longstanding friendship, as does the presence of Julian s older brother, Mark. Mark was kidnapped by the faeries brutal and bloodthirsty Wild Hunt five years ago. He defied the fey to remain with his family, but the faeries do not relinquish a captive easily.
With a new enemy on the horizon and a new mystery to solve, Emma, Julian, and Mark must find a way to come together to defend everything they hold dear before it s too late.