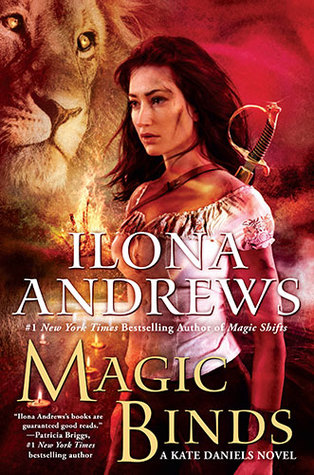 Mercenary Kate Daniels knows all too well that magic in post-Shift Atlanta is a dangerous business. But nothing she's faced could have prepared her for this…
Kate and the former Beast Lord Curran Lennart are finally making their relationship official. But there are some steep obstacles standing in the way of their walk to the altar…
Kate's father, Roland, has kidnapped the demigod Saiman and is slowly bleeding him dry in his never-ending bid for power. A Witch Oracle has predicted that if Kate marries the man she loves, Atlanta will burn and she will lose him forever. And the only person Kate can ask for help is long dead.
The odds are impossible. The future is grim. But Kate Daniels has never been one to play by the rules…
Warning! Mild spoilers below.
Magic Binds was everything I had hoped it would be!
It was without a doubt one of the best installments of the Kate Daniels series!
Magic Binds starts off with Kate and Curran visiting Roman so they can ask him marry them since he's the priest of Chernobog, the Russian dark god.
That is if they can manage to stay alive until the wedding day.
Kate soon learns that her father, Roland, has kidnapped Saiman despite the fact she has claimed the city as her own. Feeling obliged to get Saiman back, Kate decides to see Roland without starting a war but instead has an intense meeting with her father. If that wasn't worse, the Oracle witches summon Kate to tell her that her future shows that if they get married, Roland will lay siege to the city and kill either Curran or their son. Now Kate has to find a way to change the future which becomes the start of a small adventure that eventually leads up to an epic battle between the two sides.

 Overall, I loved it.
I have loved the Kate Daniels series for a very long time and a big part of that has to do with the awesomeness that is Ilona Andrews as one of the greatest writing couples in the world of writing.

Ilona Andrews have once again shown their fans that their writing skills will never become dull but instead stay sublime.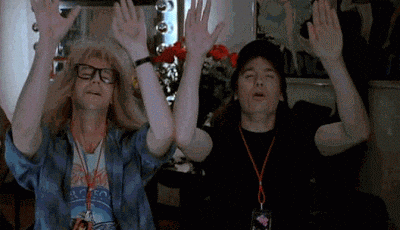 Yes, Magic Binds has it all.
From making you laugh out loud during a couple of scenes to also making you sit on the edge of your seat as you read.
So if you're a fan of the Kate Daniels series then don't give it a second thought and go buy Magic Binds as soon as you can because you'll be missing out on one hell of a novel!
Now the waiting begins again for the next and final novel of the Kate Daniels series.
*I received Magic Binds from Berkley Publishing Group via NetGalley in return for an honest review.*