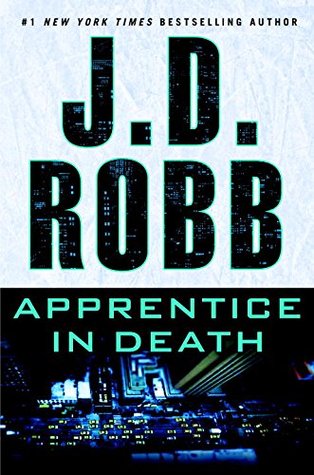 Lieutenant Eve Dallas returns in a fast-paced new novel from #1 New York Times bestselling author J. D. Robb.

Nature versus nurture…

The shots came quickly, silently, and with deadly accuracy. Within seconds, three people were dead at Central Park's ice skating rink. The victims: a talented young skater, a doctor, and a teacher. As random as random can be.
Eve Dallas has seen a lot of killers during her time with the NYPSD, but never one like this. After reviewing security videos, it becomes clear that the victims were killed by a sniper firing a tactical laser rifle, who could have been miles away when the trigger was pulled. And though the locations where the shooter could have set up seem endless, the list of people with that particular skill set is finite: police, military, professional killer.
Eve's husband, Roarke, has unlimited resources—and genius—at his disposal. And when his computer program leads Eve to the location of the sniper, she learns a shocking fact: There were two—one older, one younger. Someone is being trained by an expert in the science of killing, and they have an agenda. Central Park was just a warm-up. And as another sniper attack shakes the city to its core, Eve realizes that though we're all shaped by the people around us, there are those who are just born evil…
Warning! Mild spoilers below.
In this latest installment of the In Death series, Eve, Roarke, and company are dealing with LDSK (a long distance serial killer). Using a high-powered laser rifle, three ice skaters in Central Park become the first victims to be target by the killer. With no connection or enemies between them, these killings appear to seem like random choices. However, as the investigation continues, it becomes clear that it's not random and the killer is not working alone. In fact, the killer has an apprentice and is teaching. The apprentice the art of killing from a long-distance. Now Eve, Roarke, and company are in a race to take down the duo before more victims pile up and with a city like New York, anybody can be a target so no one is safe.

Overall, I have to say that Apprentice in Death has got to be one of the most fast paced, suspenseful thriller that J.D. Robb has written. Sure there are other In Death novels that are way more suspenseful than Apprentice in Death but you have to admit that this installment will leave you with your heart is in your throat as you read it till the end. J.D. Robb also did a great job using the famous nature versus nurture argument in Apprentice in Death. Its definitely difficult to choose which side is right since both have valid arguments although in this case I would say its mixture of both. Now that I have finished this captivating story, its time to wait for February 17, 2017 because that's when we'll get our hands on Echoes in Death, book 44 of the In Death series! Can't wait to see what J.D. Robb has in store for Eve and Roarke in this next installment. In the meantime, hope you all take the time to enjoy Apprentice in Death because it will without a doubt take you through many twists and turns until the end.