New York Times-bestselling October Daye series • Hugo Award-winning author Seanan McGuire • "Top of my urban-paranormal series list!" —Felicia Day
Includes a brand-new map and original bonus novella!
Politics have never been October "Toby" Daye's strong suit. When she traveled to the Kingdom of Silences to prevent them from going to war with her home, the Kingdom of the Mists, she wasn't expecting to return with a cure for elf-shot and a whole new set of political headaches.
Now the events she unwittingly set in motion could change the balance of modern Faerie forever, and she has been ordered to appear before a historic convocation of monarchs, hosted by Queen Windermere in the Mists and overseen by the High King and Queen themselves.
Naturally, things have barely gotten underway when the first dead body shows up. As the only changeling in attendance, Toby is already the target of suspicion and hostility. Now she needs to find a killer before they can strike again—and with the doors locked to keep the guilty from escaping, no one is safe.
As danger draws ever closer to her allies and the people she loves best, Toby will have to race against time to prevent the total political destabilization of the West Coast and to get the convocation back on track…and if she fails, the cure for elf-shot may be buried forever, along with the victims she was too slow to save.
Because there are worse fates than sleeping for a hundred years.
Warning! Mild spoilers below.
First I want to say as a fan of Seanan McGuire and the October Daye series, it was a honor to have a chance to review Once Broken Faith.
Now, on to the review.
Due the events in A Red-Rose Chain, October "Toby" Daye helped discover a cure for elf-shot which is a Faerie weapon that puts its Fae victim thrown into an enchanted sleep for a hundred years. For changelings on the other hand, it kills them. For hundreds of years, elf-shot has been used by the Fae as a way to go around Oberon's Law of not killing a pure-blood Fae. So now that there's a cure, this puts the Fae in a dilemma. As  a result, the High King of the Western Kingdom has called a conclave of nobles to determine if the cure should be used or not. Of course, Toby is also ordered to attend the conclave and as always Toby runs into trouble. Well, in this case she comes upon the body of one of the kings attending the conclave. Now Toby has to find the killer before he/she strikes again.

Also, I'm sure fans will enjoy the novella featuring Arden Windermere, the Queen in the Mists, who gets her own little adventure after the events in Once Broken Faith.
Overall, I would say that Once Broken Faith is definitely one of my favorite installments of the October Daye series. At first, it was a bit slow in the beginning but before you have a chance to complain:
Everything suddenly becomes chaotic and the slow pace suddenly becomes so fast pace that you're not able to put the book down. Seriously, Once Broken Faith was roller coaster that makes you want to get off but at the same time you don't. There were moments in the novel that were so emotional and heartbreaking to read.
Don't get me wrong, I'm not complaining, in fact I applaud Seanan McGuire for her writing skills in Once Broken Faith because it just made it in one of the stronger installments in the October Daye series.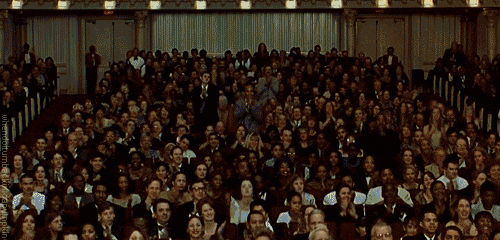 So if you're looking for a series where the author continues to surprise you with every new installment then you should start the October Daye series because I highly recommend it.
Now the waiting begins again for The Brightest Fell, the next installment of the October Daye series that's scheduled to be released somewhere around September 2017.
*I received Once Broken Faith from Berkley Publishing Group via NetGalley in return for an honest review.*