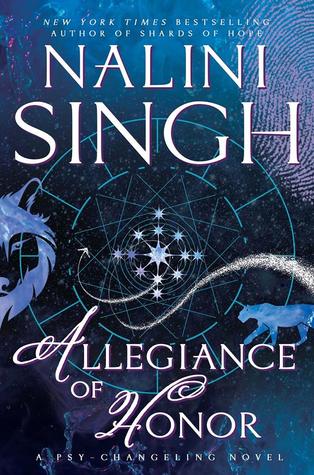 The "unparalleled romantic adventure"* of Nalini Singh's New York Times bestselling series continues as a new dawn begins for the Psy-Changeling world…
The Psy-Changeling world has undergone a staggering transformation and now stands at a crossroads. The Trinity Accord promises a new era of cooperation between disparate races and groups. It is a beacon of hope held together by many hands: Old enemies. New allies. Wary loners.
But a century of distrust and suspicion can't be so easily forgotten and threatens to shatter Trinity from within at any moment. As rival members vie for dominance, chaos and evil gather in the shadows and a kidnapped woman's cry for help washes up in San Francisco, while the Consortium turns its murderous gaze toward a child who is the embodiment of change, of love, of piercing hope: A child who is both Psy…and changeling.
To find the lost, protect the vulnerable—and save Trinity—no one can stand alone. This is a time of loyalty across divisions, of bonds woven into the heart and the soul, of heroes known and unknown standing back to back and holding the line. But is an allegiance of honor even possible with traitors lurking in their midst?
Warning! Mild spoilers below.
What a way to end what Nalini Singh calls the first arc of the Psy-Changeling series.
When I heard Allegiance Of Honor was going to contain multiple P.O.V. of main past characters we've read about, I was surprised. After all, how can someone fit all the characters of all 14 novels in just one novel. Should have known Nalini Singh was more than capable to pull of something like this.
I'm sure its not surprising to know that Allegiance Of Honor had several plot line threads weaving throughout the story. The Trinity Accord has been barely made but the Consortium is determined to end it forever from within.There's a possible plan of kidnapping Naya, Lucas and Sascha's  daughter who's the first Psy-Changling born since Silence and as such she is a symbol of a new world. Leila, the marine biologist member of the BlackSea pack has been kidnapped herself. There's also Xavier who's in South America looking for his long lost love Nina. This are just a couple of plot lines that are in Allegiance Of Honor some which get resolved while others don't.

You can rest assured that there was never a dull moment in the book so overall it was an amazing novel. Nalini Singh stated that Allegiance Of Honor closes the current arc and that a new one will be starting with the next novel. After finishing Allegiance Of Honor, I'm curious to see where the Psy-Changeling series  is heading.Gets you all excited just thinking about the possibilities! Not to mention, it makes you want to get your hands on the next novel already despite it being a year away from being released.

So what are you waiting for?
I recommend you to get your hands on Allegiance Of Honor now if you haven't gotten it yet because its a must read novel especially if you follow the Psy-Changeling series.