That's right!
We're getting another short story from Jennifer Estep like Unwanted!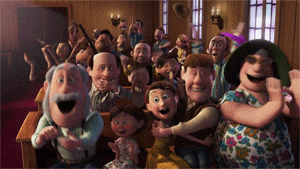 Ready for the title? The short story #15.5 will be called Nice Guys Bite and the POV of this story will be of Silvio Sanchez, Gin's vampire personal assistant.
However, this short story will take place after Book 15, Unraveled, of the Elemental Assassin series. So it shouldn't be  a surprise when I tell you that the release date is set to be on December 12, 2016!
Look forward to future updates about Nice Guys Bite. I'll be sure to post up the blurb and cover once they are released!