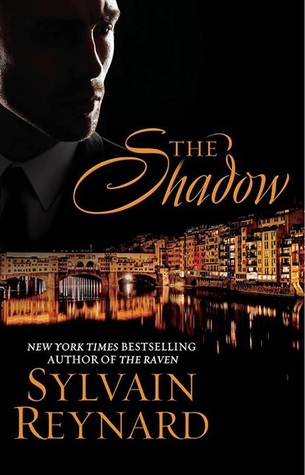 From the New York Times bestselling author of the Gabriel trilogy comes the hotly anticipated follow-up to The Raven, a sensual novel set in Florence featuring the dangerously intoxicating coupling of Raven and William…
Raven Wood's vampyre prince has returned, pledging his love and promising justice for every wrong done to her. In the wake of their reunion, Raven is faced with a terrible decision—allow the Prince to wreak vengeance against the demons of her past, or persuade him to stay his hand. But there is far more at stake than Raven's heart…
A shadow has fallen over the city of Florence. Ispettor Batelli will not rest until he uncovers Raven's connection to the theft of the priceless art from the Uffizi Gallery. And while the Prince hunts a traitor who sabotages him at every turn, he finds himself the target of the vampyres' mortal enemy.
As he wages a war on two fronts, he will need to keep his love for Raven secret, or risk exposing his greatest weakness…
Warning! Mild spoilers below.
After a year long wait, we finally get to read the second novel of The Florentine series, The Shadow.
For those of you wondering if you should read it, let's say The Shadow was another sensual and gripping continuation of William and Raven's story. Sylvain Reynard has once again given us a well written novel of The Florentine series.
The Shadow starts off where The Raven ended with their reunion. However, William and Raven's relationship is soon tested by many threats and obstacles that will keep you on the edge throughout the story. For example, William is faced with dealing with the Curia who is beginning to take an active interest in Florence, including Raven who has a connection to them. Not to mention that there is a traitor in the midst of the Consilium. So William is forced to do what needs to be done in order to protect his city and Raven. Sadly, no matter what the result may be, William may end up losing Raven.
Ever since I started The Florentine series, I can't help enjoy reading about the historical pieces. I originally did not care much about novels about art history like the famous works by well known artists but Sylvain Reynard has made me change my mind. I was a bit sad since we're now heading towards the final novel of William and Raven's love story. However, after finishing The Shadow and was left with that big cliffhanger ending, I'm excited to see how everything will resolved and if William and Raven will have their happily ever after.

*I received The Shadow from the publisher via Netgalley in return for an honest review.*