That's right. We finally have the blurb and release date for the next Kate Daniels novel, Magic Binds!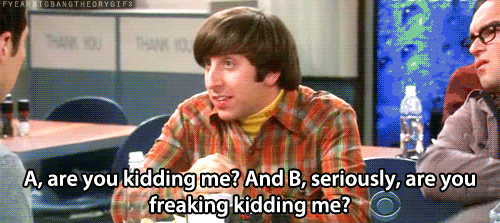 Sadly, we won't get Magic Binds until September 27, 2016 but at least we're getting a novel. Not only that but we have the blurb and pretty soon the cover will be unveiled!
Just click below to check the blurb out. However, beware of spoilers about the plot of Magic Binds because they are big! Kinda makes me regret reading it because now I don't think I'll last until September 2016.
Oh, Ilona Andrews…you're cruel and wonderful authors.
Mercenary Kate Daniels knows all too well that magic in post-Shift Atlanta is a dangerous business. But nothing she's faced could have prepared her for this…
Kate and the former Beast Lord Curran Lennart are finally making their relationship official. But there are some steep obstacles standing in the way of their walk to the altar…
Kate's father, Roland, has kidnapped the demigod Saiman and is slowly bleeding him dry in his never-ending bid for power. A Witch Oracle has predicted that if Kate marries the man she loves, Atlanta will burn and she will lose him forever. And the only person Kate can ask for help is long dead.
The odds are impossible. The future is grim. But Kate Daniels has never been one to play by the rules…