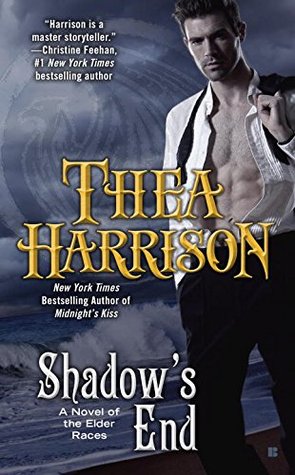 The author of Lord's Fall and Midnight's Kiss returns with an enchanting and sizzling new tale about debts that cannot be repaid and hunger that cannot be satisfied…
For Beluviel, consort to the Elven High Lord, and Graydon, gryphon and First Sentinel of the Wyr, even the slightest desire for each other is forbidden. But two hundred years ago, after a desperate play to save Beluviel's stepson left them indebted to the cruel Djinn Malphas, they found their fates inexorably linked together—and the hunger between them growing too strong to ignore…
Two centuries later, with their debt to Malphas coming due, Beluviel and Graydon realize that, if they are to stand any chance of saving their souls, they must once again work together—this time more closely than ever before. But every moment they spend with each other brings them nearer to losing something even more vital—their hearts…
Warning! Mild spoilers below.
At long last, we finally get to read, our favorite gryphon and First Sentinel of the Wyr, Graydon's story! Not only that but we also get to find out Graydon's history with Beluvial, Consort to the Elven High Lord that was hinted in Lord's Fall.
Overall, Shadow's End was a wonderful installment to the Elder Races series. I have always been a fan of stories of star crossed lovers and Graydon and Bel definitely fit into that category. To think, these have been in love for years but were denied the chance to embrace it. So much suffering they must have gone through and endured.

Boy, was it some history.
It turns out that Graydon and Bel fell in love many years ago before the start of the Elder Races series. Now I should warn you Shadow's End starts off with the first half of it set in the past, showing us how and when Graydon and Bel fell in love and why they are not together. The next half is set in the series' present time, two centuries later, and the debt Graydon and Bel have to the Djinn Malphas is coming due. As a result, Graydon and Bel reunite in order to destroy Malphas and end his hold over their souls.

Shadow's End would definitely be the saddest of the Elder Races series but at the same time it's one of the best. Thea Harrison will once again captivate readers with this book especially since it wraps up a couple of story lines of the Elder Races series that have been ongoing since their introduction. There was plenty of action, suspense, and surprises in Shadow's End that will leave you happy, shocked, and even crying once you finish it.
However, don't too depress because Thea Harrison ends Shadow's End with a surprising twist that looks like we'll be seeing unfold in Liam's novella, Liam Takes Manhattan, and possibly future stories.