Attention! Attention!
Chloe Neill has posted up chapter 1 of her next novel, Midnight Marked, the second to last installment of the Chicagoland Vampires series.
Remember, this 12th installment will be released March 1, 2016.
So click here to head over to her website and read the first chapter of Midnight Marked!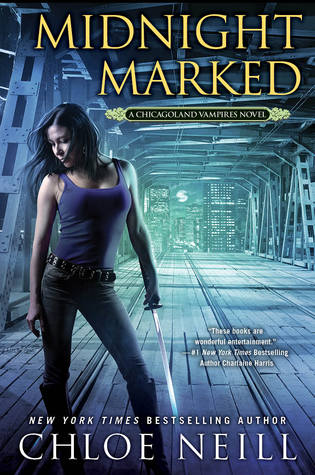 As the Chicagoland Vampires series continues, Merit and Ethan find themselves in a deadly game of cat-and-mouse, where winning may require the ultimate sacrifice…
A vampire's grudges don't stay dead long…
 
Merit is one of Chicago's most skilled vampire warriors; these days, she doesn't scare easily. But she and Master vampire Ethan have made a new and powerful enemy, and he won't give up until he owns the Windy City.
 
With his last plan thwarted, he's more determined than ever to watch Cadogan burn. Ethan has put the House's vampires on high alert, but their enemy will stop at nothing, including pitting supernatural against supernatural…
 
In this deadly game of cat-and-mouse, the stakes are life or death—and winning might mean sacrificing everything…