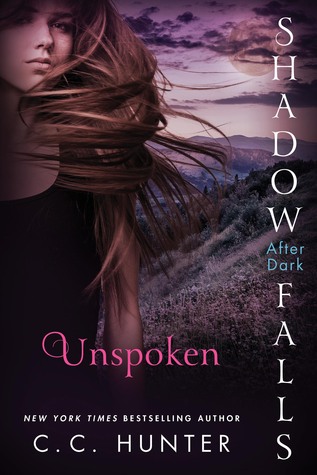 As promised, here are two more posts with teasers about Unspoken, the final novel in the Shadow Falls: After Dark trilogy!
Just click 1 and 2 to to check out the new teasers C.C. Hunter has posted up.
Also, C.C Hunter has kindly posted up an excerpt of Unspoken so if you want to read the first scene then just click here.

Remember, there's still a month left before the release date of Unspoken so let's hope C.C Hunter continues to post these treats until the release.