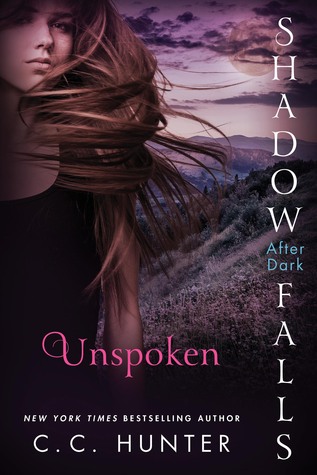 Guess what?
We're weeks away from the release of Unspoken!
Yes, the release date isn't until October 27, 2015. However, C.C. Hunter is kind enough to share a couple of Unspoken teasers. So if want to teased of what's going on in the final novel of the Shadow Falls: After Dark trilogy just click 1, 2, and 3 to check out the teasers C.C. Hunter has posted up.
Be warned some of these teasers might drive you out of your mind because you'll be wondering who could it be. There's a particular one that will make you laugh right away.
Let's hope C.C. Hunter continues to post Unspoken teasers because who knows? It might make the waiting less painful.