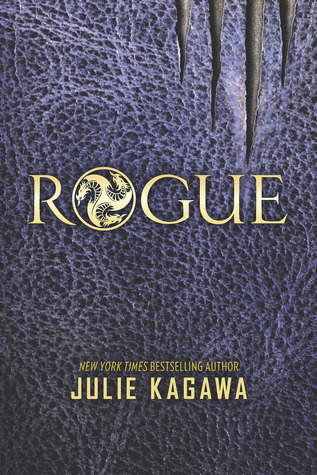 Ember Hill left the dragon organization Talon to take her chances with rebel dragon Cobalt and his crew of rogues. But Ember can't forget the sacrifice made for her by the human boy who could have killed her—Garret Xavier Sebastian, a soldier of the dragonslaying Order of St. George, the boy who saved her from a Talon assassin, knowing that by doing so, he'd signed his own death warrant.
Determined to save Garret from execution, Ember must convince Cobalt to help her break into the Order's headquarters. With assassins after them and Ember's own brother helping Talon with the hunt, the rogues find an unexpected ally in Garret and a new perspective on the underground battle between Talon and St. George.
A reckoning is brewing and the secrets hidden by both sides are shocking and deadly. Soon Ember must decide: Should she retreat to fight another day…or start an all-out war?
Whew, just finished Rogue, book 2 of the Talon series and boy was it better than Talon, book 1. Curious about it? Just click below.
Rogue picks up right from where Talon left off. As you all know, our main heroine Ember is now a rogue alongside fellow dragon, Riley. Now as a rogue, Ember has to be hiding from not only the dragon organization Talon but also from the dragon slayers of St. George. At the same time, Ember and Riley begin to plan their next steps on freeing the hatching dragons that are trapped at Talon. As I said before, Rogue, in my opinion, was better than Talon because every minute was fast-paced & full of action and I loved every last second of it. Not only that but unlike in Talon, Rogue has dragons! Yep, that's right dragons!
Now for the characters,

Ember, Ember, Ember…… she has quite a rebellious attitude and while it was fine in Talon, I felt a but annoyed by it in Rogue especially when her attitude gets a little out of hand by her taking reckless decisions when there is obvious dangers. Though, the situation with her brother Dante, was a bit sad especially since Dante decided to stay working with Talon and is determined to bring Ember back by whatever means necessary.
We get to learn more about Riley also known as Cobalt but i prefer Riley, like how he left Talon and became a rogue.  We also get to know his reasons for what he is doing now and what his goals are.
I hate to say it but I'm starting to like him more than Garret who I'm sure you all remember was sentenced to be executed for letting Ember go. Don't worry I'm sure you have guessed that Ember does go back to save him for saving her.
The romance was quite enjoyable but there's a love triangle and it's hard to pick especially when you like both men. I can't say much but in Rogue there is a confession from one of the guys and he doesn't get the same response from Ember.
Since it looks like Julie Kagawa has this series planned for five books it's still too soon to tell who Ember's going to stay with so until then may the best guy win.