This is for all of you fans of the Guild Hunter series who already heard of Archangel's Enigma, the next novel by Nalini Singh. This is a good series for anyone to read and I highly recommend it.
I bet you've haven't seen the cover yet! It's officially my favorite cover from all of the books. Gotta say Tony Mauro outdid himself with this cover…..Credits to you Tony for an amazing cover!
Now here it is: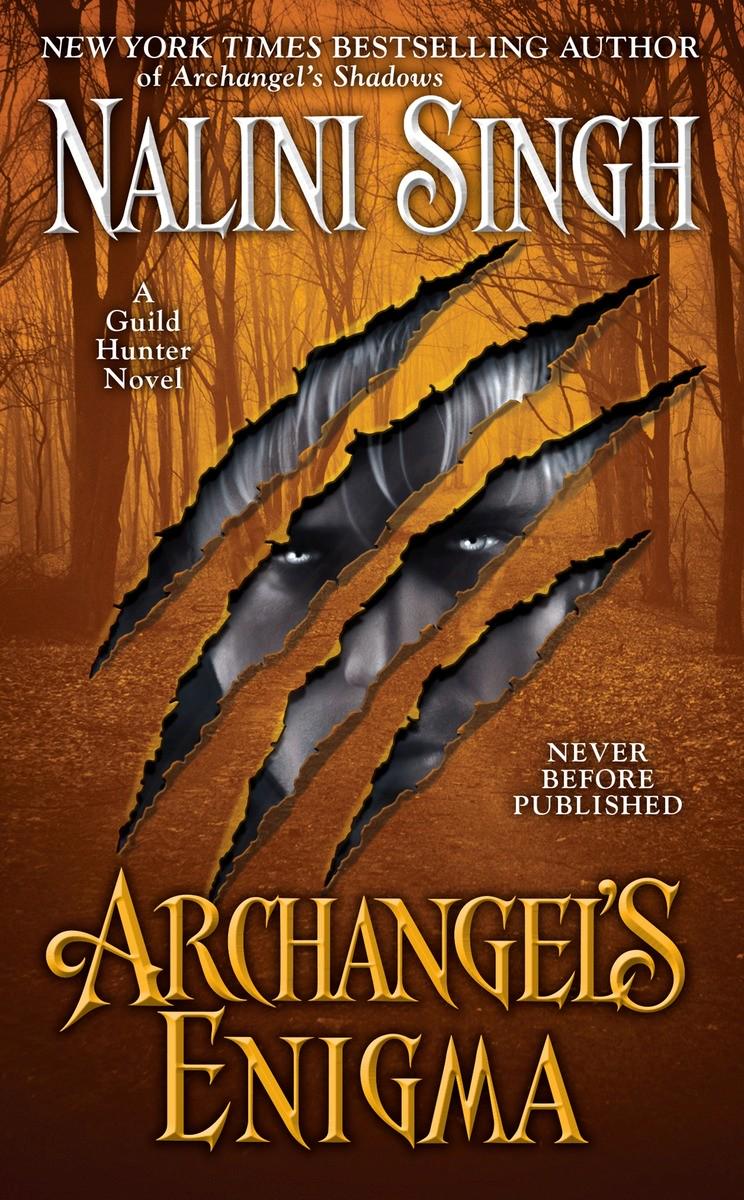 You can see Naasir a bit and it's exactly like how I imagined him!
Now for the blurb:
Naasir is the most feral of the powerful group of vampires and angels known as the Seven, his loyalty pledged to the Archangel Raphael. When rumors surface of a plot to murder the former Archangel of Persia, now lost in the Sleep of the Ancients, Naasir is dispatched to find him. For only he possesses the tracking skills required—those more common to predatory animals than to man.
Enlisted to accompany Naasir, Andromeda, a young angelic scholar with dangerous secrets, is fascinated by his nature—at once playful and brilliant, sensual and brutal. As they race to find the Sleeping archangel before it's too late, Naasir will force her to question all she knows…and tempt her to walk into the magnificent, feral darkness of his world. But first they must survive an enemy vicious enough to shatter the greatest taboo of the angelic race and plunge the world into a screaming nightmare…
I can't wait for Archangel's Enigma's release because ever since Archangel's Shadows I been looking forward to Naasir's story. He's character is so different from the others…..it draws you. Also, I really want to know his background and origins.